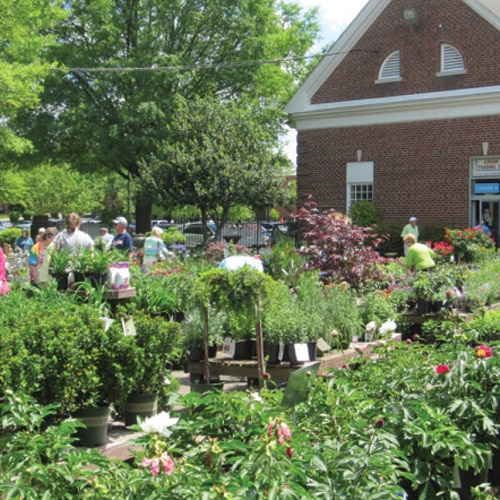 Perennials

These show stoppers provide a pop of color year after year! Perennials are the perfect, low-maintenance solution to providing your outdoor space with year-round color and texture. Logan's carries a variety of perennial options for both sun and shade conditions. Choose from our huge selection of brilliant flowers, hardy ground covers, trendy succulents, and ornamental grasses.
Not sure about how much sun you have? Take note of the direction your sun is coming from at any given time in the day. Then measure the length of time the sun rests on the location you are trying to beautify. We suggest full sun perennials to anyone with six hours or more of direct sunlight. For shade, we recommend individuals with less than 3 hours of sunlight need a shade loving perennial, and everyone in between should be looking for a perennial marked as loving part-sun/shade.
Do have a prohibitive condition on your project? Take a look at Logan's lists of perennials that are salt tolerant, deer & rabbit resistant, and wetland tolerant!
P O T T I N G S E R V I C E S
Not confident in your creative abilities? We're here to help! Let one our experts craft the perfect container for your space.