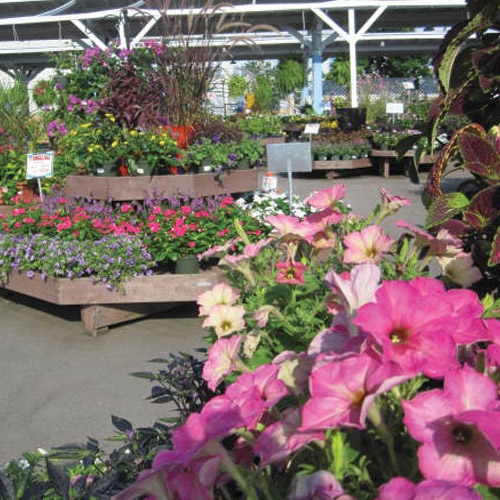 Annuals & Tropicals

Fresh color arrives daily at Logan's! Brighten up your outdoor space with colorful, season-long blooms. You'll find we always carry a generous selection of your favorite annuals, so feel free to create the perfect outdoor setting any time! Design a summer paradise with our extensive collections of summer annuals and tropicals, liven up fading planters with cool season annuals for the fall, or welcome family and friends to your home with spring flowering annuals at Eastertime!
Our expert staff will help you create the ideal backdrop for lounging outside and enjoying the company of your family and friends.
Not sure about the difference between Annual and Perennial plants? Read all about it in The Spruce.
P O T T I N G S E R V I C E S

Not confident in your creative abilities? We're here to help! Let one our experts craft the perfect container for your space.